ENGINEERED TO SUPPORT
TEAMS OF ALL SIZE
Carbon designs and manufactures its products to meet the demands of professionals but that doesn't mean you have to be. Carbon does not run a traditional sponsorship program; instead we allow teams to choose their equipment based on wants and needs, not requirements. Regardless if your team consists of a 3man, 5man, xball or 10man roster we will be happy to supply you with gear to perform at the highest level in your (local, regional, and national) division.
3 MAN OR 5 MAN
ONLINE PACKAGE
Your brand, Our gear. Choose a simplified team package directly on our website to outfit your team! Select a bundle deal to automate and expedite the team order process. After purchasing the ideal package for your team, a representative will contact you to gather your order details (jersey template/ color, names, numbers and product sizing). With this option the program is fast, simple and easily allows players to add additional products they are interested in. Semi-custom jerseys carry a minimum order of 3 units. For more information view Online Packages or inquire on below form.
XBALL OR 10 MAN
CUSTOM PACKAGE
Your Team, Your needs. Build your own team order with the most technically advanced gear in the industry. Fill out the form below to get in contact with a Representative to bundle everything your team is interested in and have access to create an exclusive team jersey. Mix and match products to best suit individuals on your team or suit up your entire organization. Regardless of product quantities or team level, Carbon will create a specific deal for your team's unique needs. Full custom jerseys carry a minimum order of 8 initial units. For more info complete the form below.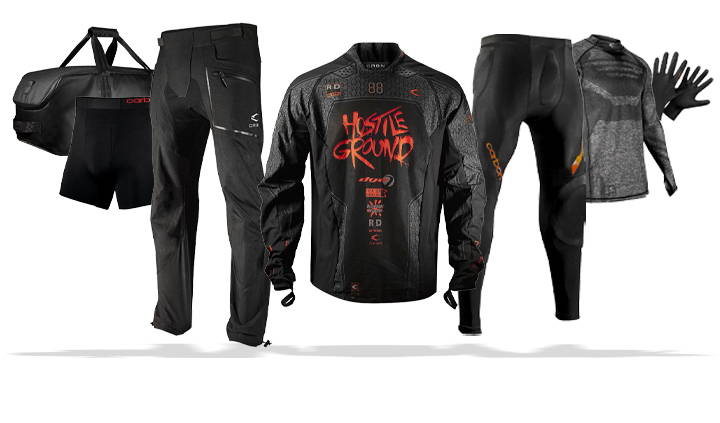 CONTACT US FOR
MORE INFORMATION
Thank you for choosing CRBN! Team Representative will contact you shortly.
This field is required
This field is required
This field is required
This field is required
This field is required
CHOOSE YOUR
CUSTOM JERSEY
Choose a customizable jersey template to best suit your team's size, needs and wants. View the wide variety of product features, custom options, jersey possibilities and team examples with either jersey. For more information on custom jerseys complete the form above.